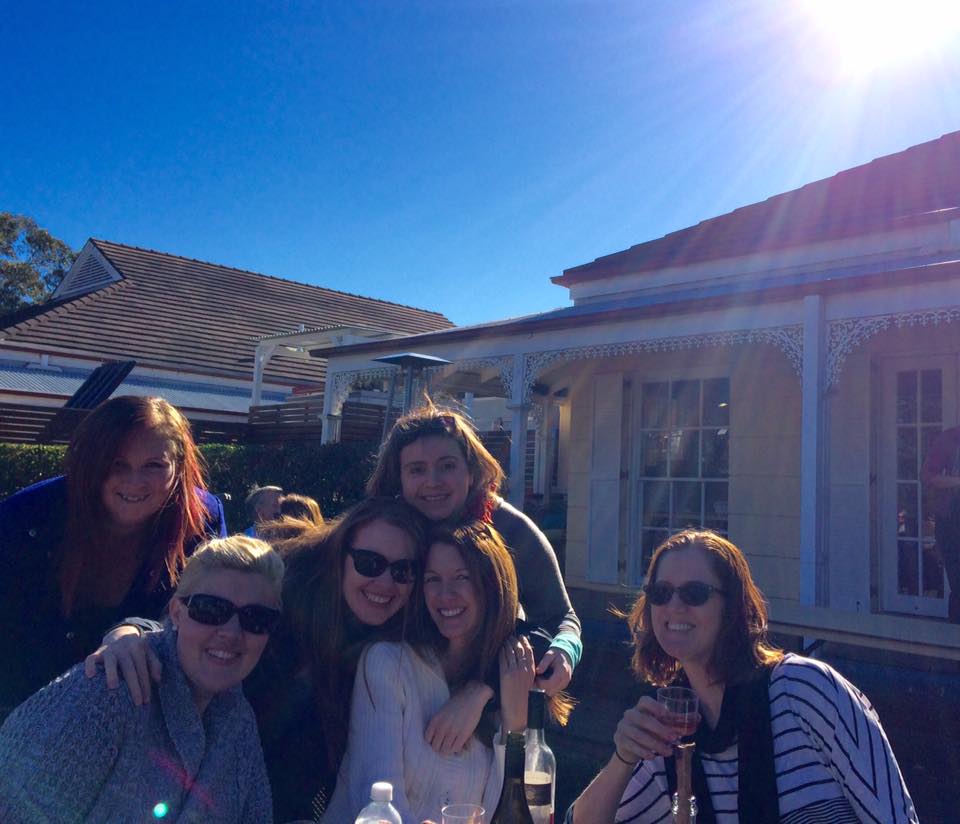 A few months ago I was trawling through Facebook when I came across this flyer for a weekend away in the Hunter Valley. This 'Ladies Retreat' was organised and funded by AFOM, posted by a lady by the name of Gail MacDonell. After a quick spot of research, I found out enough from Google to know that this was a great organisation and I was a little in awe of meeting this OAM recipient. So a little out of my comfort zone, I booked myself into this weekend away and with nervous anticipation headed to Broke to meet and stay with a bunch of random strangers.
But within a few hours of arriving at the lovely Churchview Cottage, these 6 other ladies weren't strangers at all. They were like minded Defence spouses and Mum's, and we all had a hell of a lot of things in common! We shared our stories, experiences, struggles and successes. We spent the next day enjoying a festival 'A Taste of Italy in Broke' visiting various wineries, stocking up on some lovely local produce and chatting with the friendly folk from the community. We reluctantly said goodbye on the Sunday to head back to our busy lives, promising to do it all again soon.
And that we did, just this weekend gone! The Cheese Lovers Festival at the Sebel in Pokolbin seemed like a perfect chance to book into Churchview Cottage once more and catch up where we all left off!
So what are the highlights and benefits of all this? Well expanding your circle of friends and meeting new ladies in the same situation as yourself, that can completely understand you is invaluable! As Defence families we are used to moving around often and having to make friends quickly. But there's nothing like listening to others' stories to put your own issues into perspective to give you some of that sought after appreciation of your own circumstances. Being so warmly accommodated and looked after by the gorgeous Gail and her equally amazing sidekick Ruth Rogers gives you a whole new sense of gratitude. Jumping in the car and driving an hour (or more) out to the open space and peacefulness of the Hunter Valley really means 'getting away from it all' which we all want to do sometimes! Only having to worry about yourself for those blissful 3 days leaves you feeling refreshed and recharged, yet not guiltily penniless, as these retreats are graciously funded, so quite affordable on a budget.
Should you have the chance to join one of these AFOM ladies retreats, I would highly recommend you jump in, feet first and with a smile!